One day, when i was browsing my netflix account, i found the korean Tv series called "Pasta". In that Tv series, i learned about many Italian cuisines. One of the food that caught my attention is Foie Gras. Foie Gras is the French word for fat liver. It is made of the liver of the duck or goose.
After doing the research on the yelp and asking my friends, i found out that Kata Robata is serving Foie Gras. I have visited that restaurant couple times. They have good and fresh Japanese food.
The place is located on
3600 Kirby Dr  Houston, TX 77098
On their menu, they have several food with the foie gras. I tried the Foie Gras Sashimi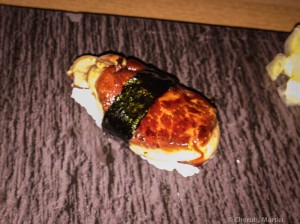 The flavour of the foie gras is so rich. Once i put it in my mouth, i could feel the rich taste of the oil. It melted inside my mouth. This food is in my list of "life changing experience".
CHERUB SCORE: 9.5
One other thing that i tried is the miso crusted bone marrow, Which also really good. hmm.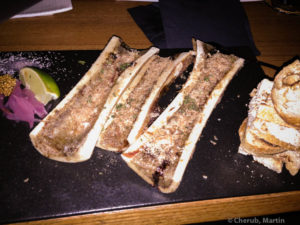 I wanted to try their O Toro (blue fin tuna), unfortunately it was sold out :(. Well, maybe next time