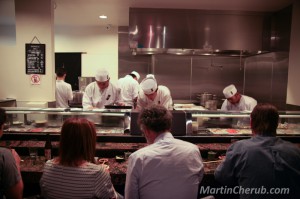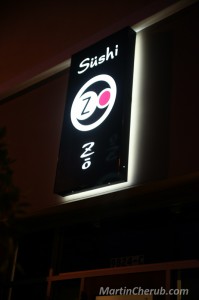 When I was in LA. I got a chance to try this sushi restaurant. This place only serve omakase style sushi. It means that the chef will serve the sushi randomly. I was not even know what sushi will be coming next.
Based on my sushi knowledge, this place has really good quality sushi. They are fresh and unique. Most of the sushi in here are marinated and the waiter tell us not to put extra soy sauce.
Wait…. Where is the wasabi?
My friend asked the waiter for more wasabi. The waiter told him that they can't give us more wasabi. Looks like they are using the real wasabi instead of the fake one (horse radish) that we usually have on the Japanese restaurant.
Reason: The price of the real wasabi is soooooo expensive.
[wowslider id="4″]
Don't expect to see Californian roll or crunchy rolls (Americanized version of sushi), they only serve Nigiri style sushi. Most of the people that work there are Japanese including the chefs.  So if you want to know the taste of real Japanese sushi, you can visit this place.
CHERUBSCORE: 9.0
The place is located at
9824 National Blvd  Los Angeles, CA 90064
(310) 842-3977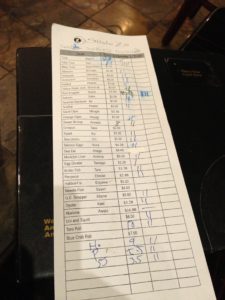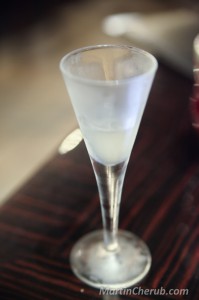 OFF TOPIC
If you still hungry and need to try more sushi, try this sushi pizza from JW Marriott's L.A. Market Restaurant