Introduction
Known as the Island of the Gods, Bali has firmly established itself as a paradise on earth for travelers. This enchanting Indonesian island is a haven of serene beaches, emerald-green rice terraces, ancient temples, and vibrant nightlife, offering a little something for everyone. Our comprehensive Bali travel guide will help you navigate the island's top must-visit destinations and hidden gems that promise an unforgettable experience.
Ubud: The Cultural and Artistic Epicenter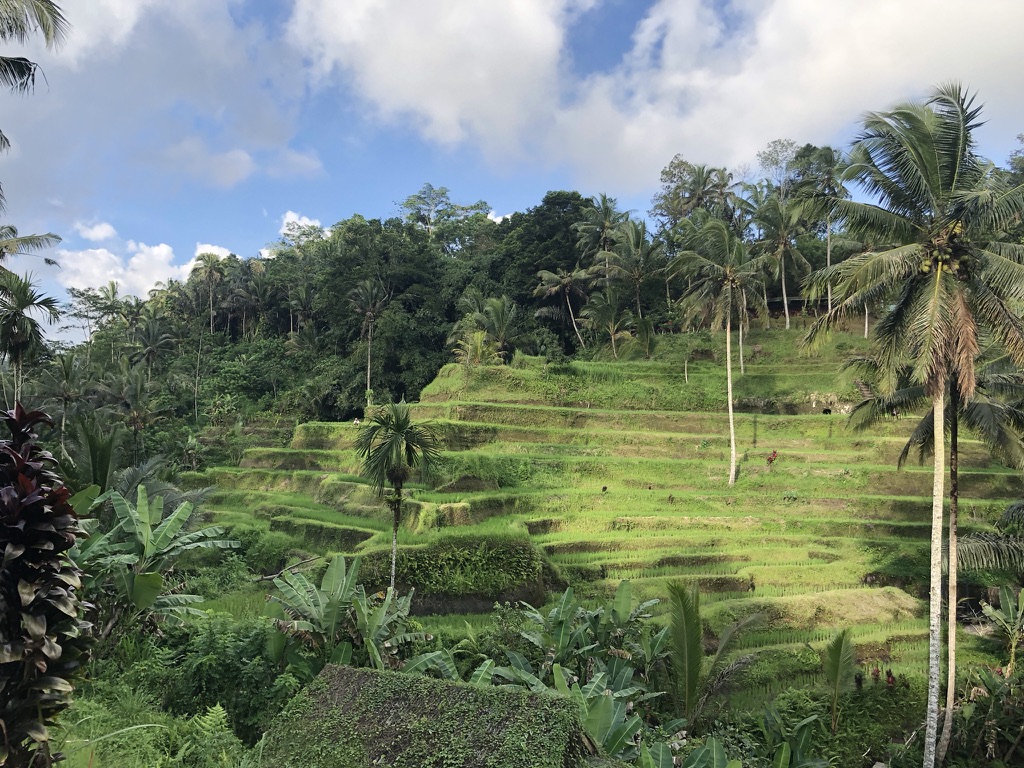 Nestled amidst verdant rice paddies and dense forests, Ubud is the cultural heartbeat of Bali. This quaint town is home to a myriad of art galleries showcasing traditional and contemporary works, such as the Agung Rai Museum of Art and the Neka Art Museum. For a deep dive into Balinese Hinduism, visit the Pura Taman Saraswati Temple, a beautiful water temple dedicated to the goddess of wisdom and arts.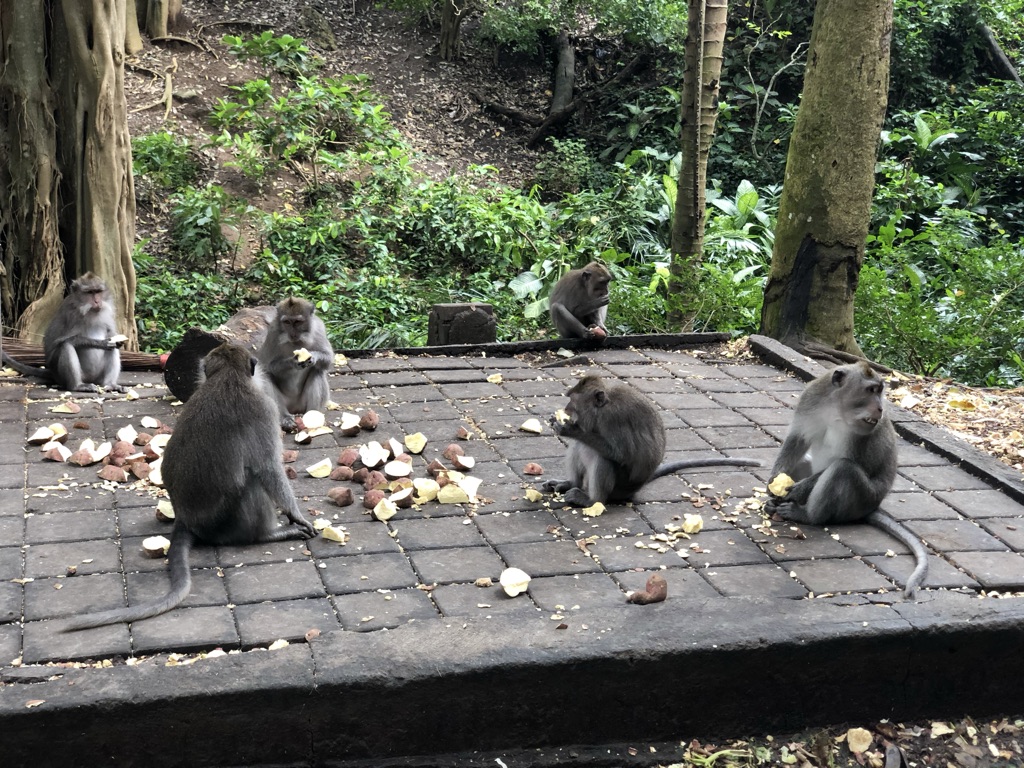 Ubud is also known for its ecological richness. Wander through the Monkey Forest Sanctuary, home to hundreds of mischievous long-tailed macaques, or take a leisurely stroll along the Campuhan Ridge Walk for panoramic views of the surrounding countryside.
Seminyak: A Taste of Balinese Luxury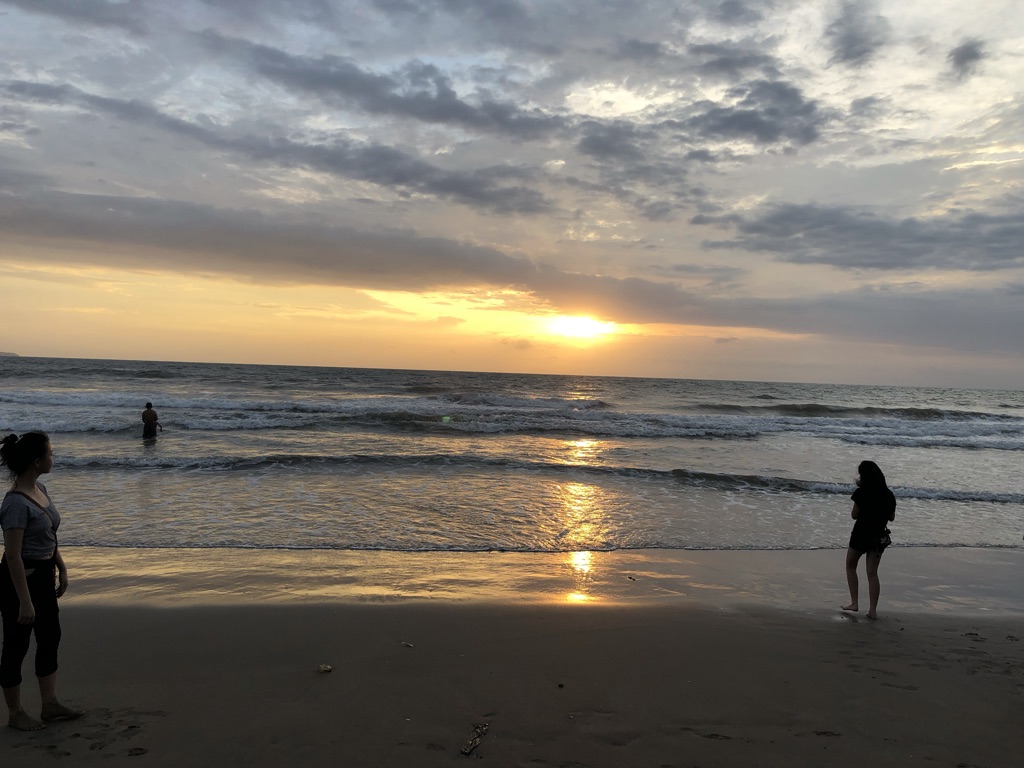 Seminyak, Bali's most stylish and upscale beach resort area, is a bustling hub brimming with world-class restaurants and boutique shopping. Here, days are spent lounging on the sun-kissed Seminyak Beach or indulging in some retail therapy at high-end stores.
As the sun dips below the horizon, the focus shifts to Seminyak's famed dining and nightlife scene. Enjoy a sumptuous dinner at 'Metis' or 'Sarong', two of Seminyak's culinary hotspots, before heading to 'Potato Head Beach Club' to dance the night away.
Canggu: The Perfect Blend of Adventure and Relaxation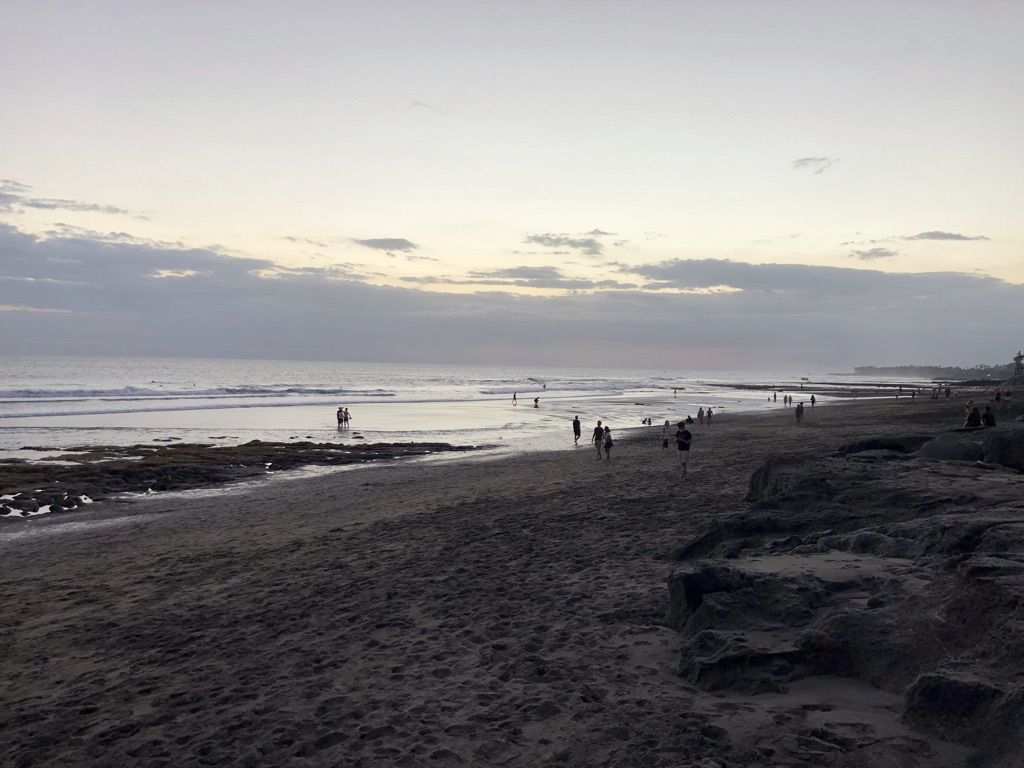 Just up the coast from Seminyak, Canggu has emerged as a favorite among digital nomads, surfers, and those seeking a more laid-back vibe. The town's Batu Bolong Beach and Echo Beach are renowned for their surf breaks.
Canggu also boasts a thriving cafe scene. Visit 'The Shady Shack' for a healthy vegan brunch or 'Deus Ex Machina' for a unique motorbike-shop-meets-cafe experience.
Adding to the charm of Canggu's vibrant dining scene is 'La Brisa,' an enchanting beach club that lies on the shores of Echo Beach. Built using reclaimed wood from more than 500 old fisherman boats, and decorated with an eclectic mix of seashells, fishing nets, and antique buoys, La Brisa is the epitome of a tropical oasis. This seaside sanctuary is not only a visual delight but also a culinary one. The menu, inspired by the island's bounty, offers a selection of fresh, locally caught seafood dishes, creative cocktails, and an extensive list of sustainable and organic wines. As you relax in one of the cozy seaside cabanas, you can enjoy the stunning views of the ocean, feel the cool sea breeze, and watch surfers riding the waves. La Brisa's enchanting setting and unique charm make it a must-visit when in Canggu.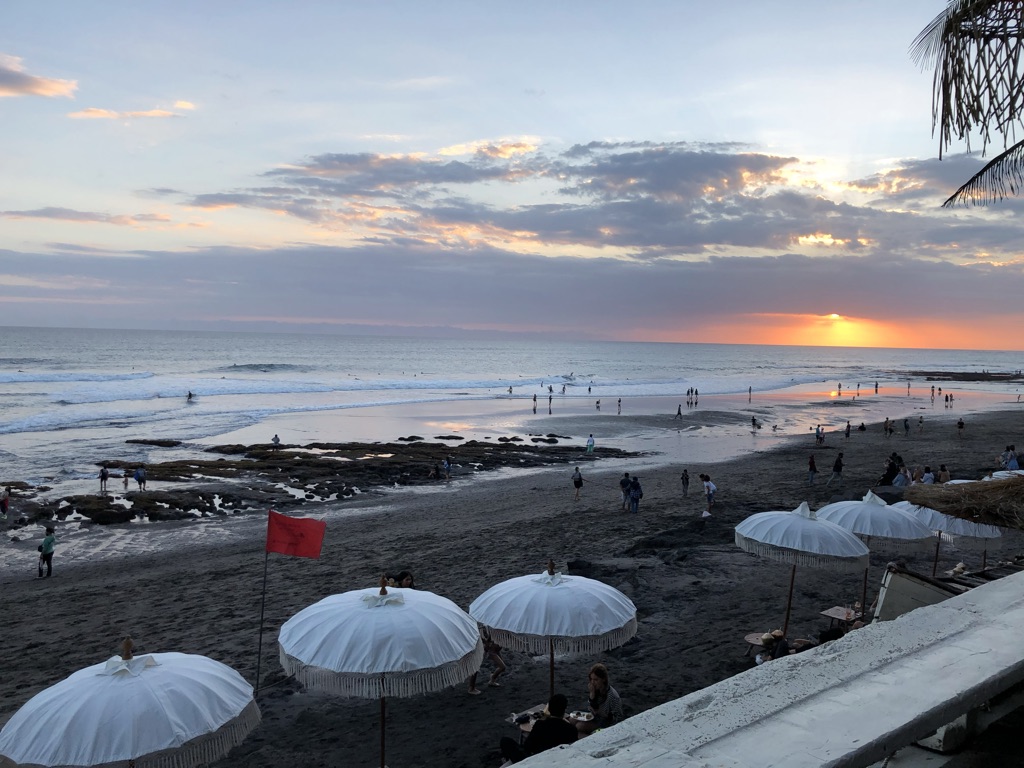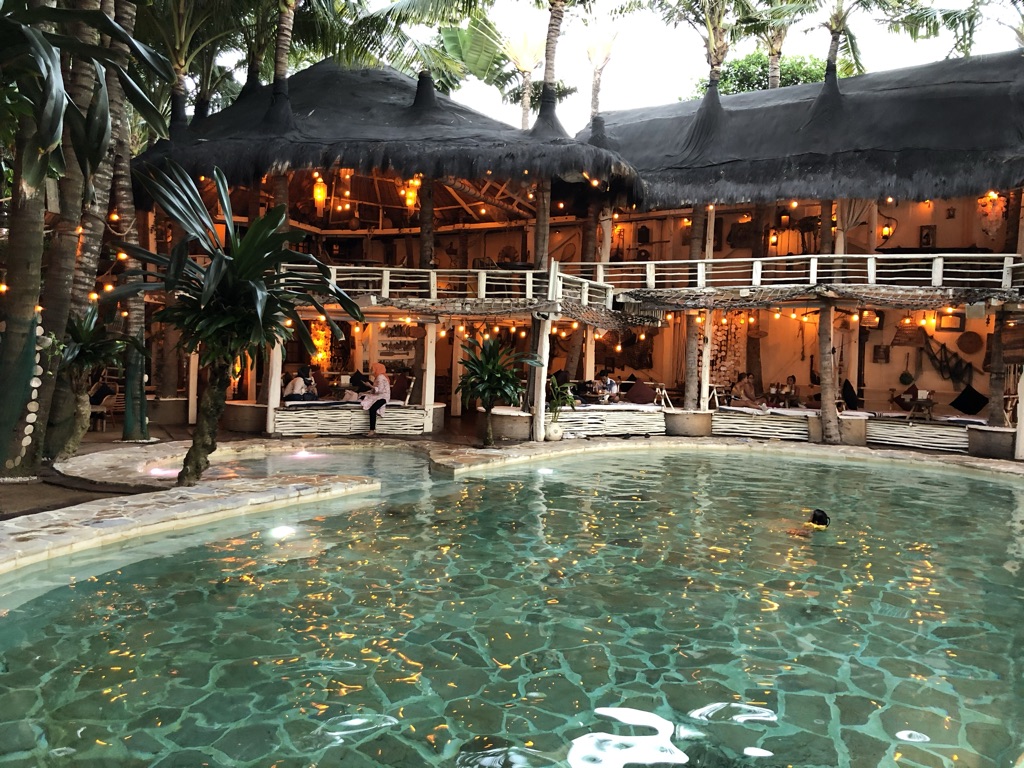 Kuta and Legian: Party Central
Known for their vibrant nightlife, Kuta and neighboring Legian are the places to be for party-goers. 'Sky Garden' in Kuta offers a multi-level rooftop experience with various music genres, while 'Engine Room' in Legian is a hip hop club that draws a large crowd.
Beyond the nightlife, Kuta is also home to 'Waterbom Bali', one of Asia's top water parks. With thrilling slides and a lazy river, it's a fun day out for families and groups of friends.
Nusa Dua: The Ultimate Relaxation Spot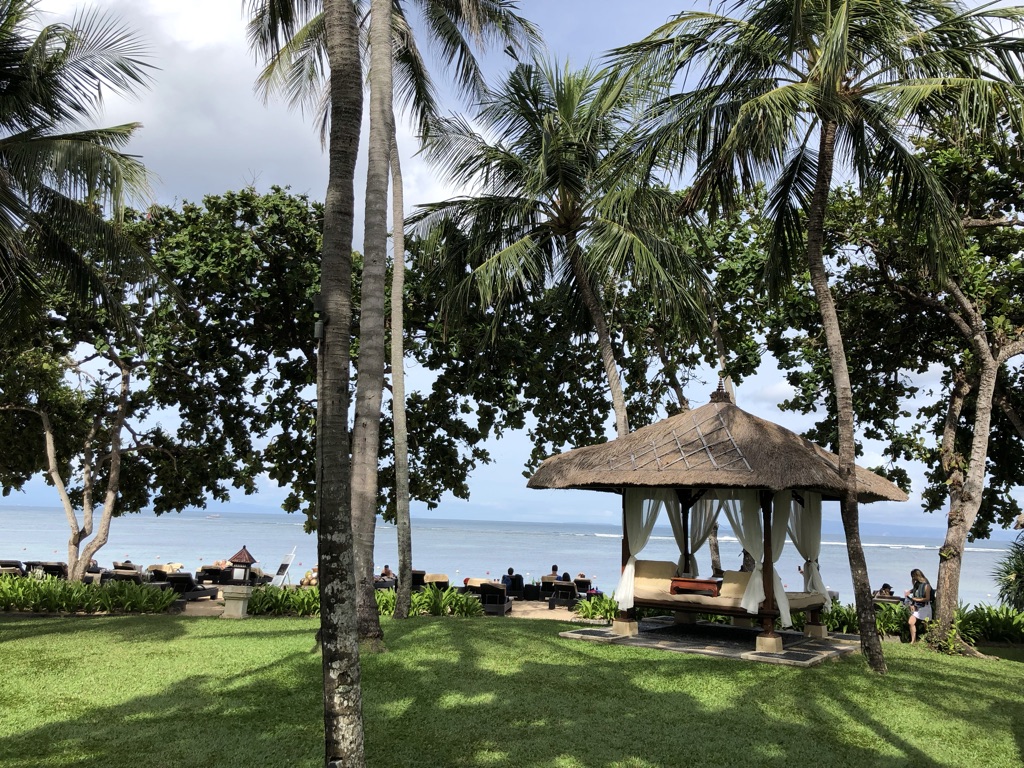 Nusa Dua, located on Bali's eastern coastline, is a quieter, more refined area known for its pristine beaches and luxury resorts. The 'Pasifika Museum' is worth a visit for its extensive collection of art from Asia and the Pacific Islands. For adrenaline junkies, water sports like jet-skiing and parasailing are available at Tanjung Benoa.
Conclusion
From the cultural riches of Ubud to the luxurious retreats in Nusa Dua, Bali's diversity ensures that every traveler will find their own slice of paradise on this enchanting island. With this Bali travel guide, you're now ready to explore the island's hidden gems and must-visit destinations, promising an unforgettable travel experience.