I just got back from Adobe Max in Los Angeles. I really love the city and off course the foods over there. When i was in hotel, i turned my channel to Anthony Bordain's  new TV show called Parts Unknown. On that show, he went to Korean town in LA and visited several places there. Hmm what a coincidence.
One of the place in that show is Beverly Soon Tofu House. I asked my friend to go with me to that place. This is the look from the front.
The place itself is not big and have limited space. We have to wait for 30 minutes to get the seat inside.Although the place is so small. The ajumma/aunties that work there treat us with smile and good service. Lets start with the side dishes. :p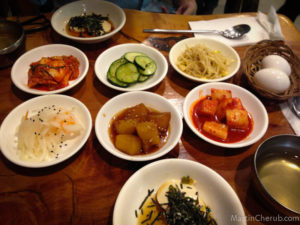 Not much, but the side dishes are so good. Especially the kimchi and the potatoes. On that night, we ordered tons of food.
Lets start with the food review. Although I am not a korean, but i love korean foods. I have visited many korean joints in Houston and LA. This place is popular for their tofu soup or soondubu. I have never tried the soup that is as good as this place before. We ordered the seafood and kimchi tofu soup. The taste of the soup is so rich and the ingredient is fresh. Both soup and ingredient mixed together perfectly.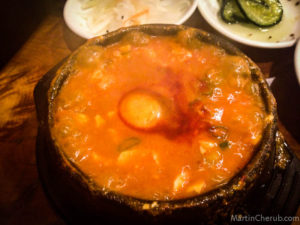 Look at that, that picture was taken after they served it on our table. It was still steaming and hot. The egg on top of that soup made it even better.
So where is the photoshop thing? hahaha. I took all of the pictures with my iPhone 5. Since the place has a low lighting and i was hungry. Some of the pictures that i took was blurry. Good thing, i just received the latest Adobe Photoshop CC software from the Adobe conference. Yep, the software is not released yet. But for anybody that attended that conference, we received the prerelease version of it. hahha
Please see the image below. left is after and right is before the shake reduction filter.
Based on my opinion I think this is brilliant. It reduces the shaky images that i took with my phone. hahaha Can't help it, since i was hungry. What do you guys think?
Oh yeah, if any of you plan to visit this place. Don't forget to order their Bibimbap (Rice with many vegetables and meat), it is soooooo delicious.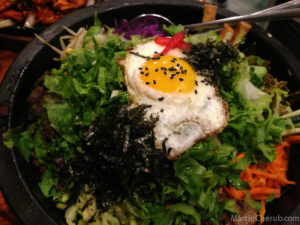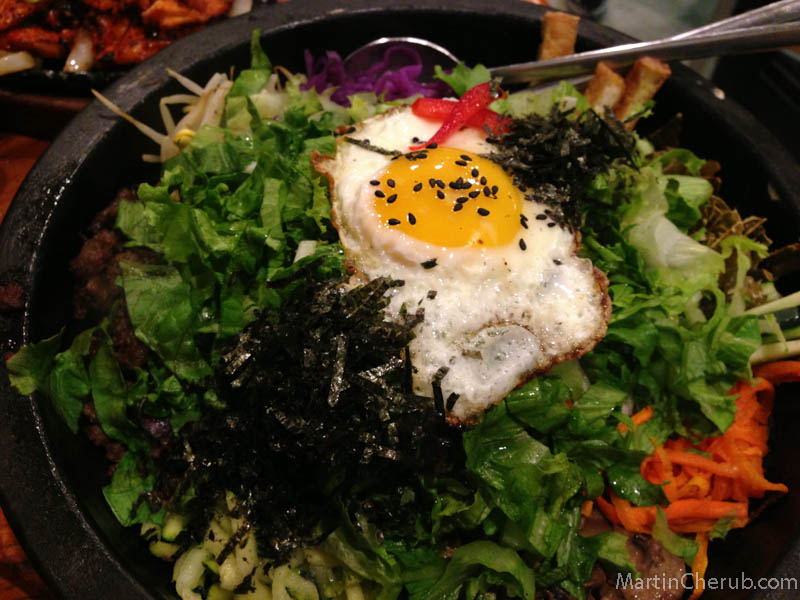 CHERUB SCORE: 9.0